A holiday in Rome can not fail to be characterised by tasting tipical dishes, some of wich are famous all over the world. The origins of Roman cuisine, as we know, are of peasant origin, with simple ingredients, but very tasty and appealing to the palate. Living the Eternal city closely also means to devote an entire day to tasting the culinary delights it has to offer, starting with breakfast. There are bars and restaurants, among the best you will ever find in the capital for breakfast, lunch, dinner and after dinner. Here then are some worthwile tips that will be useful during your stay in the capital.
A gourmet breakfast at a bakery:
The gourmet bakery called Panella and for the past 100 years delighting romans and tourists with its preparetions not only to the varieties of bread, but also for sweets with an antique flavour. For a truly royal breakfast there are desserts prepared by pastry expertsand respectful of tradition and genuine ingredients.
The managers will be waiting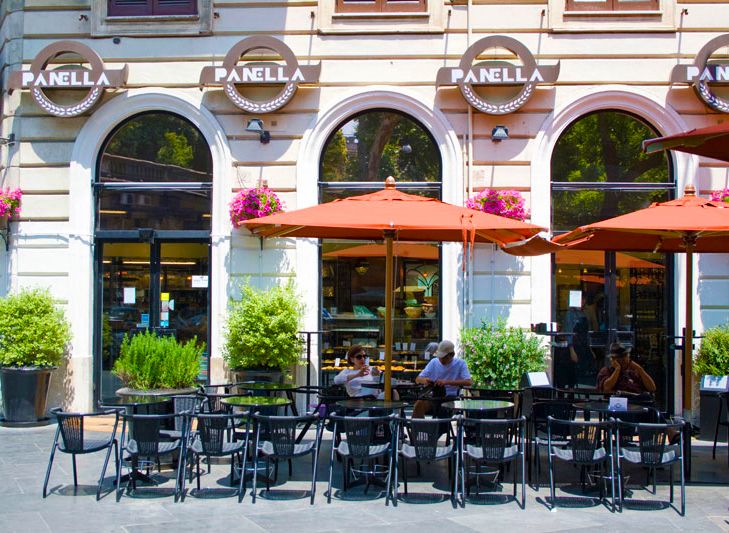 no to make you taste theirbread with ice-creamin the summer, a first for Rome and for those who like to combine sweet with salty,for a complete breakfast.
Then there are the traditional sweets, such as the "tartellette/ spring tart" in a blaze of fruit and jam, very similar to that of the tarts with custard.
Your choice may also fall on the classic "Sachers" cake or the lemon and champagne mousse, to the orangespeels coated with fine dark chocolate.
Panella bakeryie located rightnear the Bed and Breakfast of Ba.Home, so if you are staying around that area or strolling on "via merulana", you'll know where that delicious aroma is coming from.
Another gourmet bakery that is close to The Apartment of Ba.home located in Trastevere district, is "Giselda", a local historian for bread and cakes. Among these, only here you will find thebiscuit called "Panama" filled with chocolate cream, caramel sauce and a pinch of rock salt. A must try are the castagnole with custard cream or ricotta and further more a tart with ricotta cheese and dark chocolate drops, but also the almond "Cantucci".
Lunch in Rome:
For Lunch, you are really spoiled for choice between dishes of a typical Roman menu, without excluding the"street food": We can not give up a sandwich with the famous "Porchetta of Ariccia", croquettes or Arancini and Supplì.
For those who want to sit comfortably at the table in the rione Monti district,in via Urbana 126, there is the Tricolore, which is the realm of the "roman sandwich", with an open kitchen and ingredients that are good and tasty for any diet, easily reachable from the Bed and Breakfast of Ba.home going towards the centre.
In Trastevere area, on "vicolo del Cinque 30/a" there is also TrastevereKm zero, where you can taste food in the name ofauthenticity:you will find yourself in an informal but pleasant ambient, with a glass of wine or beer prepared by craftsmen,tasting a variety of salami and Roman countryside cheese and vegetables.
Dinner with Carbonara: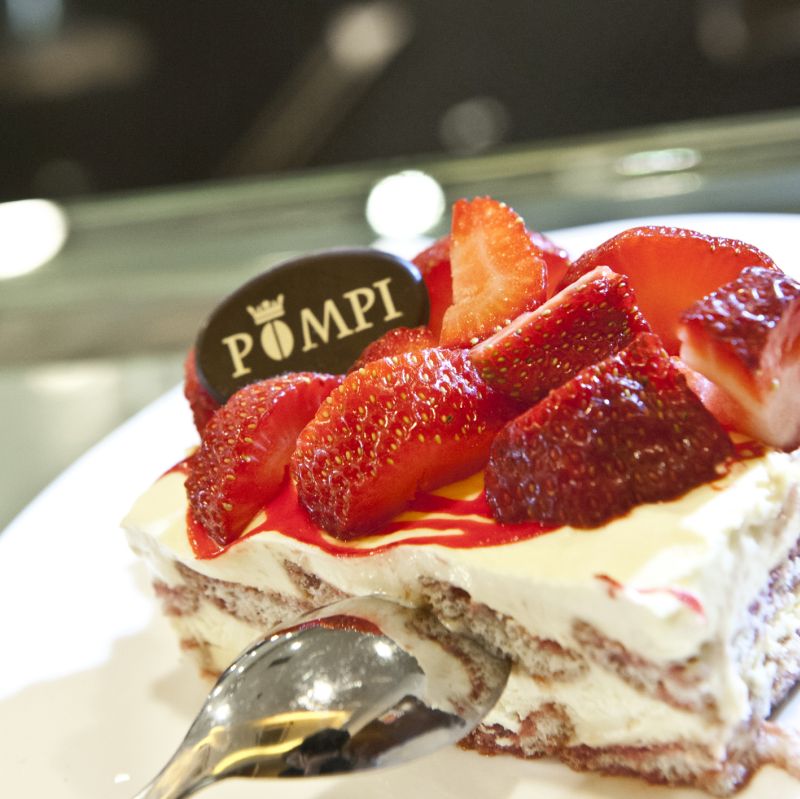 An indispensable dish of Roman cuisine is "pasta alla Carbonara", which you can enjoy at Perilli restaurant, a short walk froma The Apartment-Trastevere. Those who have tried the "Carbonara" said that it was"superb". Why not try the oxtail, "Pasta Cacio e Pepe"( Typical italian roman cheese and pepper), the "Gricia" (With roman cheese and bacon) and "Carciofi alla Giudia" (roman style artichokes).
If you prefer to taste the fish in the same neighborhood, then head down to Corsetti, a restaurant all in stone where among other typical roman food, you can eat an excellent risotto with Scampi.
For your dinner there is also l'Asino d'Oro  restaurant, located in rione Monti district, reasily accessible from the B&B Ba.home or, if you prefer a more elegant setting, you can go to Pipero al Rex restaurant, in the district of Roma Termini.
A Sweet after Dinner :

In Rome for your dessert to be enjoyed after dinner there are two favorite places to all romans, including "Il gelato artigianale della Romana" in the Ostiense district, where the creaminess of the various tastes can be decribed as a "velvety" . Not to be outdone by the brioche with ice-cream, chocolate or zabaione(eggnog) and ricotta cheese and caramalised figs.
Not to miss is the famous taste of tiramisù of Pompi,in via della Croce 82, near to Piazza di Spagna. At Pompi, you will find the tiramisù classic coffee taste, but also in berry, strawberry, caramel, as well as other high-pastry cakes that have made this a famous and historic place in Rome which today has several locations, in addition to the original located in Rome's historic district in "Piazza Re di Roma".
"Se state programmando una vacanza a Roma prenota ora  per ricevere novità sugli eventi della capitale, suggerimenti sui migliori posti da visitare e offerte esclusive per il soggiorno nei nostri b&b."