Rome boasts an extensive public transport network, which is undoubtedly the best way for tourists to travel to and from airports and stations or reach places of interest in the city.
The subway is the fastest way to move: it has two lines, A (red line) and B (blue lines) that intersect at Roma Termini Central station, the largest in the city.
A third line, C, is still to be completed. The subway allows you to reach some of the mayor monuments in the city center: the station "Ottaviano" (line A), is located at the Vatican Museums and St. Peter, "Spagna" station (line A) at Piazza di Spagna ( spanish stairs), while the "Colosseo" station is on line B at the Coliseum and Fori Imperiali. All the subway lines are in operation from 5:30 am until 23:30 in the evening and on Saturday until 1:30 am at night. The Bus network is also extended to the capillary level, it is open from 5:00 am to midnight and there is also an active night service.
Although the traffic is often congested, traveling by Bus can be an effective way to enjoy the beauty of the city. Tickets are valid on all city transportation  and must be purchased at station tickets offices or tobacconists and newsagents. The B.I.T. (Integrated Ticket Time) is valid for 100 minutes, during which you can take any means of transport, and has a cost of 1,50 euros. There are also 24 hours tickets (7,00 euros), 48 hours (12,50 euros), 72 hours (18,00), as well as monthly and annual subscriptions. Tourists will find useful C.I.S. tickets (Integrated Tourists Tickets) which is valid for seven days in a row and has a cost of 24,00 euros. Even more convenient for those visiting the Eternal City is the Roma Pass card, a card which lasts 48 or 72 hours, which provides services and reductions. The 72 hours Roma Pass card , which costs 38,50 euros, allows free entry to two museums or archeological sites of your choice, reductions on entry tickets for the following museums and for free travel on all public transport except those to and from Fiumicino or Ciampino airports. The 48 hours Roma Pass card has a cost of 28,00 and allows entry to a museum or archeological site of your choice, as well as discounts on subsequent entries and make use of all means of transport.  With the Roma Pass card you will also receive a kit that includes, in addition to the title of your trip, a map of Rome with details of tourists information centers, metro stations and information on museums opening. The 72 hours card will also include a list of museums and sites of interest at which you can take advantage of special discounts.
It's possible to buy the card online at: www.romapass.it , or at the ATAC tickets offices and Trenitalia or at the museums or the P.I.T. ( Tourists Information Points). At the latter, distributed around the historical centre, you can pick up the cards that you book online, as well as receive information and directions from the multilingual staff.
For those who arrive at Fiumicino airport, there is the "Leonardo Express", a train that take you to Termini station in just 30 minutes, with departures every 15 minutes and runs from 6:23 am to 23:33. The costs of the ticket is 14,00 euro.
A few steps from the Termini station you will find our B&B "ready to welcome you and make you feel at home". If you move to the centre of Rome, specifically in the Trastevere district, you will find our "The Apartment- Trastevere", ideal for those who want the historic centre of Rome living in a sophisticated and trendy environment.
From the stations of Rome Tiburtina, Tuscolana and Ostiense, the FL1 railway line, comes from Fiumicino airport every 15 minutes on weekdays and every 30 mins on the weekends from 5:20 am to 22:42 pm and takes 15 mins. From the railway station of Ciampino, you need to catch a bus to the airport, or you can take the metro from Termini to Anagnina and from there, a bus to the Ciampino airport.
    For those unwilling to use public transport and want to be independent, you can use the "Car2Go" services or "Enjoy Car" that work in much the same way: once you register, you just have to search the car available with a smartphone, using the specific Apps, rent them and once finished with them, you can leave them wherever is most convenient for you. One of the best ways to get around Rome with complete freedom is surely to rent a Scooter, like the legendary and iconic Vespa. Many centres rent scooter for a price that is around 50-60 euros per day. We remind that Ba.home offers the possibility of a Transfer services from and to Fiumicino and Ciampino airports.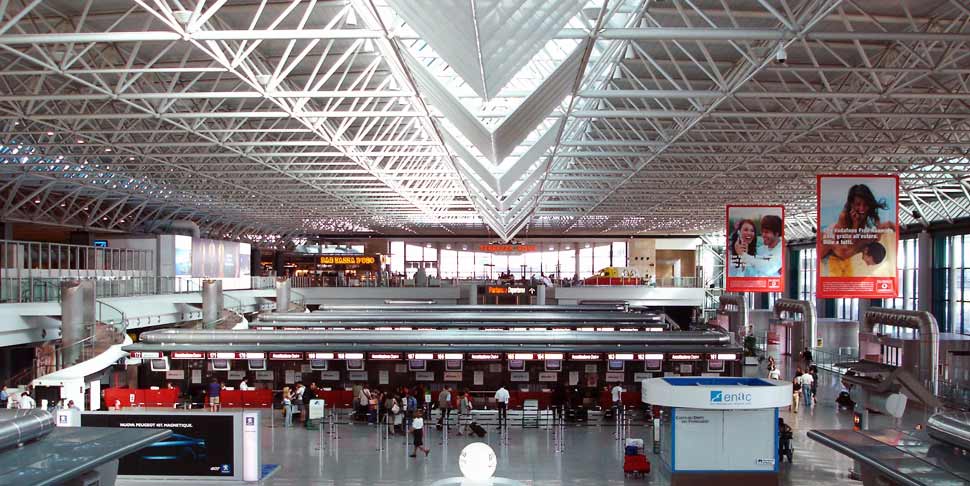 Useful phone numbers in the city of Rome: Taxi: 06 06 09 ( Taxi services of Rome) Radio Taxi : +39 06 35 70 Police : 112 (For all emergency )
Ambulance: 06.8278349 (Italian Red Cross)
06.8181011 ( Italian White Cross)
"If you are planning a visit in Roma book here  you will receive all the informations you'll need about us or our accomodations ."